Expert Movers and Packers Services by Aljawad Moving and Logistics: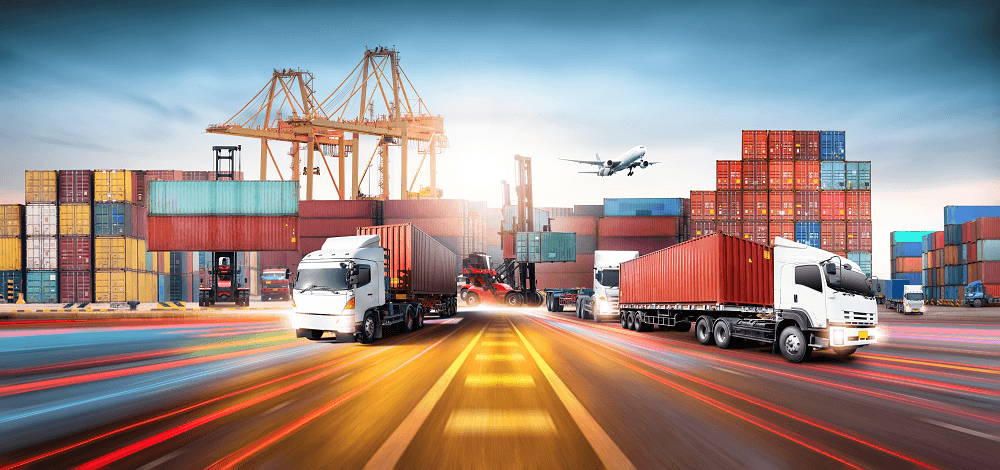 In the bustling Riyadh, where seamless mobility and impeccable logistical solutions are vital, Aljawad Moving and Logistics proudly stands as your trusted partner. With a rich tapestry of services designed to cater to diverse needs, we have firmly established ourselves as a premier logistics and movers and packers company in the heart of the Kingdom. In this in-depth exploration, we will navigate through the myriad services offered by Aljawad Moving and Logistics.
Navigating a World of Relocation and Logistics Excellence:
At Aljawad Moving and Logistics, we take immense pride in being the comprehensive solution for all your logistical and moving requirements. Our unwavering commitment to excellence, coupled with our extensive experience in the industry, positions us as a beacon of reliability and efficiency. Let's embark on a journey through the various facets of our services, premier logistics with a special focus on addressing your every query.
Moving Services for Every Requirement:
Our team at Aljawad Moving and Logistics comprises dedicated and professional movers and packers who truly care about ensuring your move is stress-free and secure. Whether you're relocating your office or moving internationally, we prioritize precision and efficiency. Our experts specialize in minimizing downtime during office moves and make complex international relocations seamlessly effortless.
Moreover, our global logistics solutions are designed to optimize your supply chain and distribution processes, guaranteeing efficient and timely deliveries. Throughout every phase of the move, we place the utmost importance on the safety and well-being of your valuable belongings. Choose Aljawad Moving and Logistics for a relocation experience that combines expertise, care, and efficiency.
Comprehensive Warehousing and Storage Solutions:
At Aljawad Moving and Logistics, we offer a comprehensive range of storage solutions to cater to your unique needs. Our secure warehousing facilities are meticulously equipped to handle all your storage requirements, providing a safe and protected environment for your valued possessions. Whether it's for personal or business purposes, our long-term storage options offer you peace of mind and unmatched convenience, allowing you to store your items for extended durations without worry.
Our warehouse storage facilities are thoughtfully designed to accommodate a wide spectrum of storage needs, ensuring that your belongings are meticulously preserved in top condition. 
Efficient Third-Party Logistics (3PL) Services:
Our third-party logistics (3PL) solutions are designed to enhance your business operations. We excel at optimizing supply chains, where our expertise streamlines your supply chain processes, resulting in reduced costs and improved operational efficiency. Furthermore, our customized logistics services are tailored to meet your specific needs, ensuring that your products reach their destination smoothly and efficiently
Efficient Office Relocations and Furniture Handling:
Some options of relocation of furnitures and offices;
Office Furniture Relocation:

We specialize in the relocation of office furniture, ensuring it arrives at the destination intact and ready for immediate use.

Office Shifting Services:

Our office shifting services are designed to minimize disruption to your business operations, allowing you to focus on what matters most.
Well-planned relocation of furnitures and large electrical appliances:
Aljawad provides you best movers and packers services whenever you planned for shifting. It provides well planned relocation of electrical appliances like most importantly refrigerators. They have premium hard working trucks and that they easily locate through it.
Journeying Towards Excellence with Aljawad Moving and Logistics:
Your excellence journey with Aljawad moving and logistics you will get; 
Relocation Companies in Riyadh:

Aljawad Moving and Logistics is your trusted choice for relocation services in Riyadh.

Long-Term Storage Solutions:

We offer secure long-term storage solutions, allowing you to store your belongings with confidence.

Effortless Shifting Services:

Our shifting services are designed to make your move effortless, whether it's a local or international relocation.
Classical Features of Aljawad moving and logistics:
There are some features of Aljawad moving and logistics let's check out. 
Unraveling a World of Possibilities:
One of the premier logistics and international moving companies, boasts vast experience and expertise in handling seamless moves across borders. Our exceptional services extend to Riyadh, and surrounding areas, making us the top choice for both local and international moves, always near you to exceed your moving and logistical expectations.
Optimizing the Logistics Experience:
Our specialized office shifting services are meticulously designed to facilitate smooth transitions for businesses, ensuring minimal disruption. When it comes to moving, our dedicated movers and packers services are here to alleviate your stress, providing an efficient and hassle-free experience. Moreover, our expertise in logistics transportation optimizes your supply chain, guaranteeing timely and pristine deliveries. Choose Aljawad Moving and Logistics for premier logistics solutions that prioritize efficiency and customer satisfaction.
Trusted Worldwide Logistics Solutions:
When it comes to premier logistics and trusted worldwide logistics solutions, Aljawad Moving and Logistics stands out. As one of the best moving companies in Riyadh, we bring a wealth of experience and expertise to your relocation needs. Our commitment to excellence extends to being the best Movers and packers in the industry, ensuring your belongings are handled with the utmost care. Whether you require local or international moves, our comprehensive services and dedication to premier logistics guarantee efficient and secure transitions. 
Your Gateway to Effortless Relocations:
As a trusted logistics moving company, we combine our extensive experience with a commitment to excellence to ensure your relocations are seamless and stress-free. Whether it's local or international, our comprehensive moving and logistics services cover every aspect of your move. From packing to transportation and storage, we handle it all with precision and care. Choose us for your next move, and experience the convenience and reliability of our top-tier logistics solutions. 
Relocation Services Tailored to You
The best movers and packers company in Riyadh, and trusted movers and packers in Riyadh, takes pride in offering relocation services that are finely tuned to your unique needs. Whether you're moving locally or internationally, our experienced team provides comprehensive and efficient moving services. 
We understand the importance of a seamless transition, and our dedication to excellence ensures that your move is stress-free and your belongings are treated with care. Join countless satisfied customers who have chosen us as their trusted partner for relocation services, making us one of the best moving companies in Riyadh
Smooth Transitions, Every Time:
As a trusted moving company in Riyadh, we excel in handling not just your household goods but also office furniture removalist needs. Our comprehensive self-storage solutions, including storage units in Riyadh, offer you the flexibility you need during transitions. Whether you're moving or need secure storage, count on us for a smooth and stress-free experience every time. We're committed to making your relocation or storage needs as effortless and seamless as possible.
World-Class Packers and Movers:
Aljawad Moving and Logistics, we're your trusted partners for premier logistics, offering an array of services that include professional packers, moving and storage services, and more. Our seasoned team of professional packers ensures the utmost care for your belongings during every move.
With our comprehensive moving and storage services, we provide safe and secure solutions for your possessions. As leaders of movers and packers, we guarantee efficient and timely deliveries, making us a trusted choice for worldwide logistics solutions. Count on us for a seamless and reliable experience, no matter where your logistics needs take you.
Embark on a Journey with Aljawad Moving and Logistics:
Aljawad Moving and Logistics is more than just a moving and logistics company. We are your steadfast partners, dedicated to simplifying your every move and enhancing your logistical operations. As one of the most reputable moving companies in Saudi Arabia, we have the local expertise and global reach to meet and exceed your expectations.
Contact us today to discuss your unique moving and logistical needs, and let us embark on this journey together.
FAQS:
Q1. How can I request a quote for my move or logistics needs?
You can request a quote by contacting our team through our website or by calling our customer service hotline. We will gather information about your requirements and provide you with a customized quote tailored to your specific needs.
Q2. Are your movers and staff trained and experienced?
Yes, all our movers and staff are highly trained and experienced professionals. We take pride in our team's expertise and commitment to ensuring a smooth and efficient moving or logistics experience for our clients.
Q3. Can you handle international relocations?
Absolutely! We specialize in international relocations. Whether you're moving across borders for work or personal reasons, our international relocation services cover everything from packing and shipping to customs clearance, ensuring a hassle-free move.
Q4. What is third-party logistics (3PL), and how can it benefit my business?
Third-party logistics (3PL) is a service that involves outsourcing your logistics and supply chain management to a specialized provider like us. It can benefit your business by reducing costs, improving efficiency, and allowing you to focus on your core operations while we handle the logistics.
Q5. For refrigerated or refer transport , do you have a temperature tracking system?
We provide tracking options for our clients. You can inquire about the tracking process when you book our services, and we'll ensure you have access to real-time updates on your shipment or move.
Q6. How can I get in touch with Aljawad Moving and Logistics?
You can contact us through our website's contact form, email us at info@aljawad.sa.com or reach out to our customer service hotline at 920008910. Our team is here to assist you with your moving and logistics needs and answer any questions you may have.