Expert Furniture Moving Services in Riyadh
When it comes to the best companies for furniture moving Services in Riyadh, Aljawad Company is your initial choice. With a wealth of experience and a range of top-notch services, we are dedicated to ensuring that your furniture reaches its destination safe and sound. We provide exceptional services, including storage and warehousing, international moving services, and furniture for transportation. In this comprehensive guide, we will delve into the world of Aljawad Movers and Logistics, how we work, and what we can ship for you.

 Our Popular Services:
Aljawad is one of the best companies for moving furniture in Riyadh and known as Aljawad company. Most of the premium services of Aljawad that satisfy our customers are written below;
1-Storage and Warehousing Services
Are you looking for a secure place to store your goods before or after transportation? Aljawad company offers reliable storage and warehousing solutions. Our well-equipped facilities can accommodate your needs, whether they're short-term or long-term. Your belongings will be kept in a controlled and safe environment until you're ready to receive them.
2-International Moving Services
At Aljawad, we have a team of experts who can help you with both receiving items at your new location (inbound service) and sending items from your current location (outbound service) for your move. We're a member of the International Association of Movers (IAM), and this means we have reliable partners all over the world. These partners make sure your move is smooth and that you get the best prices.
When it comes to international moving, Aljawad company takes care of every detail. Here's how it works:
– Service Request: You can reach out to us through various channels: Call Center, Website, Email.
– Personalized Assistance: A dedicated international freight logistics specialist will be assigned to address all your concerns. They will conduct a free survey to guide you through the entire process.
– Freight Options: Depending on the volume of your shipment and its destination, we offer Land Freight (for GCC Countries), Sea Freight (for large shipments), and Air Freight (for smaller shipments).
– Transparent Pricing: We provide you with a clear and honest price quote, ensuring there are no hidden charges.
– Packing and Delivery: Once you approve the quote, we'll schedule a packing date and ensure you have full visibility of your shipment's progress until it safely arrived at its destination.
3-Furniture for Transportation:

Aljawad is one of the best companies for moving furniture in Riyadh. which specializes in expert packing and crating. We use high-quality packing materials and first-class packing techniques with the best rates possible. Our professional packers adhere to international packing standards to ensure the maximum safety and protection of your belongings. We also provide certified fumigated treated wood for all international shipments. Whereas, you can also book us for onsite packing service only.
– Standard Packing: Our policy is to wrap every item securely. Our team will fully pack your items and provide cartons for your valuable belongings. For delicate clothing items, we have Aljawad Customized Hanging Wardrobes, specially crafted for added protection.
– Aljawad Handymen: Our team can also assist with drilling services and hanging items like TVs, paintings, mirrors, and racks.
– Partial Packing: If you prefer a hands-on approach, we can provide premium packing materials, along with moving furniture dismantling and fixing services.
– Crating Service: For exceptionally fragile items, our professional carpenters can craft custom wooden crates, offering extra protection and stability.
4-Local and Domestic Moving Services
At Aljawad, we're among the best companies for furniture moving Services in Riyadh. We've assembled a dedicated team solely focused on relocating your belongings. Our services for moving are of top quality, and our packing expertise ensures your items are well-protected. Not to mention, our Aljawad company's customer service is renowned for its excellence. We're committed to ensuring our customers are not just satisfied but truly delighted with our services.
Aljawad's local and domestic moving services cover a wide range of clients and items, including:
– Households and Offices
– Government Institutions and Corporate Buildings
– Fine Art, Antiques, and Museums
– Exhibitions and Events (Saudi Seasons)
– Hotels, Hospitals, and Laboratories
– Universities and Schools
– Stores and Boutiques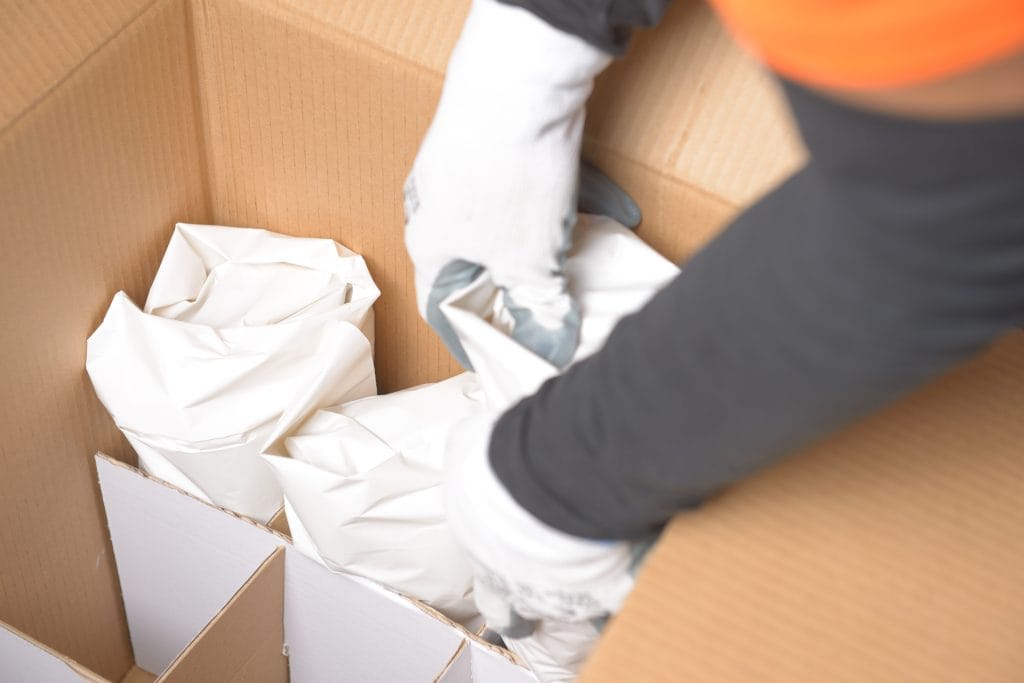 Advantages of Aljawad Movers and Logistics:
Following are the advantages you get from Aljawad Movers and Logistics:
– Quality Services: When you choose Aljawad company, you're guaranteed quality service that takes the stress out of moving.
– Save Your Time: We understand the value of your time, so we make your move as efficient as possible, saving you precious hours.
– Be Sure: With Aljawad, you can be sure that your belongings are in safe hands, giving you peace of mind during the entire process.
– Use It Simply: Our services are designed for simplicity, making the moving process easy and hassle-free for you.
Conclusion: 
Aljawad Movers and Logistics is your trusted partner for all your furniture transportation needs in Riyadh. With a commitment to transparency, professionalism, and customer satisfaction, we go the extra mile to ensure your belongings are handled with care and precision. Whether you're moving locally, domestically, or internationally, our comprehensive services cover all your requirements. Get in touch with us today and experience stress-free moving furniture in Riyadh.
FAQs (Frequently Asked Questions):
Here are answers to some frequently asked questions that come to your mind:
1. What are the benefits of choosing Aljawad for my move? **
Al Jawad is known for its expertise, transparent pricing, and commitment to safety and security. We have a professional team, and we offer customizable solutions to meet your specific needs.
2. Does Aljawad offer international moving services?
Yes, we specialize in international moving services. Our experienced team can assist you in moving your belongings across borders.
3. Can Aljawad help with packing and crating for fragile items?
Yes, we provide professional packing and crating services to ensure the safety of your fragile and valuable items. We have options for standard packing, custom hanging wardrobes, and even custom wooden crates for extra protection.
4. How can I request a service from Aljawad?
You can request our services through various channels, including our contact number: 920008910 , or Email.